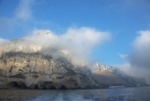 WIZ: a schools' rough guide to the world - MJO Merlin John Online (Editor of The TES - Times Educational Supplement) ...
"with its international perspective for education, WIZ is an invaluable, interactive resource for schools and colleges." World InfoZone (WIZ) has been acknowledged by many international juries.
Read Reviews and Comments
WIZ has benefited from contributions from hundreds of organizations and individuals around the world.

Linking The World
looks at UK links around the world. Visit
Australia
,
Belgium
,
China
,
Cyprus
,
Ecuador
,
Gibraltar
,
Greenland
,
Guyana
,
Iceland
,
Italy
,
Kenya
,
Malaysia
,
Myanmar
,
New Caledonia
,
New Zealand
,
Papua New Guinea
,
St.Lucia
,
Spain
,
Suriname
,
Sweden
,
Tajikistan
, and
Easter Island
.
WORLD INFOZONE - WIZ AROUND THE WORLD - A WORLD HISTORY

World InfoZone was one of the earliest and largest websites in the UK; in the mid 1990s websites were few and far between throughout much of the world.
World InfoZone (originally the WTech Gateway) was one of the first 10,000 websites in the world - and one of the highest ranking; by the end of 2018 there were around 1.94 billion websites worldwide. Wikipedia did not start until 2001, so World InfoZone was a pioneer of worldwide collaboration to produce encyclopedic information via the internet.
Over a ten year period contact was made with
every country of the world
.
Students who initially participated in this project took part in one of the very first school internet partnerships. For many years the project was actively involved with the Global Junior Challenge in Rome and the Stockholm Challenge, with visits made annually to meet with other educators.
There were also invitations to attend conferences from governments in Italy, South Korea and Mexico, and World InfoZone was in the news: on television programmes, about the world wide web and recommended by national newspapers.
There have been a lot of changes since the mid 1990s and time flies on the internet. It is also interesting to note that Tim Berners-Lee, the founder of the world wide web, spent his early life in our borough so we have a bit of internet history of our own. And, yes, I did get to "Meet Bill".
World InfoZone was chosen as an Education Finalist in the Global Junior Challenge (Rome) in 2002, 2004 and 2009 and in the Stockholm Challenge in 2004, 2006 (also Culture), 2008 and 2010.
At the end of 2016 World InfoZone founded the Twickenham Tribune, a local newspaper, with Twickenham Alive. In 2017 we were invited by Fondazione Mondo Digitale to exhibit the Twickenham Tribune in Rome.