World InfoZone aims to add an international perspective to education. The site has benefited from hundreds of contributions from individuals and organizations around the world.
"The Teacher" review: THIS SITE IS A WIZ

The World InfoZone (WIZ) site has visitors from around the world, Brazil to Japan. Why? It highlights world issues and has special features on regions such as Europe, the Middle East and southern Africa. There is information covering over 200 countries.
It is an ideal tool to discover the facts about Australia, China, Croatia, Ghana and more. Check out the gallery on Egypt and see photos which contrast the ancient with the modern and discover Egypt's national dish. Or find out more about Cuba. Did you know this island has no large mammals? But there are many species of reptile such as crocodiles (the Cuban crocodile is an endangered species), chameleons and iguanas.
The site has project ideas, linking to information contained on the site. Take the food quiz and test your knowledge of cuisines from other countries. Find everything you need to know about the European Union, including who is in and who hopes to join soon.
Take the business quiz and see how much you know about world trade issues. The site has been produced by NUT member Teresa Read and is part of the National Grid for Learning.
STOCKHOLM CHALLENGE

The Feature "Linking Our World", a case study in global communication, was a Stockholm Challenge Finalist in Education in 2004 and 2006. World InfoZone - WIZ Around the World was a Stockholm Challenge Finalist in Education in 2006 and 2008.
"To be a finalist in the Stockholm Challenge is a victory in itself - a group of highly qualified and respected experts have evaluated the project and found it to be of such excellence that it has been nominated for the Stockholm Challenge Award.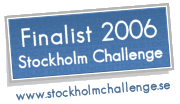 Being a winner or a finalist of the Stockholm Challenge gives projects a very important international recognition. The jury has found the project to be of great importance to local progress, and to be of such innovative and pioneering fabric that it should serve as a model for regions, cities and countries." Alfonso Molina, Chairman of the Jury, the Stockholm Challenge 2004.
GLOBAL JUNIOR CHALLENGE, ROME
As a Finalist in the Global Junior Challenge 2002 World InfoZone took part in the GJC Final Event Exhibition in the Palazzo dei Congressi, Piazzale J.F. Kennedy and the Campidoglio City Hall. The global communication Feature was voted GJC Finalist 2004.
"per aver contribuito con il proprio impegno a favorire lo scambio di culture e di esperienze tra studenti di paesi diversi incoraggiandoli all'utilizzo delle tecnologie informatiche." Il Sindaco di Roma, Walter Veltroni, Il Presidente del Consorzio Gioventu Digitale, Tullio De Mauro - Comune di Roma 2004.
World InfoZone was also a finalist in the 2009 Global Junior Challenge (GJC) promoted by the City of Rome. The 2009 GJC was designed and organised by the Fondazione Mondo Digitale to promote an inclusive knowledge society.
COMMENTS FROM USERS OF WORLD INFOZONE
"World InfoZone demonstrates the power of the Internet in promoting a participatory approach in support of lifelong learning" - Head of Informatics, The World Bank
"It has wonderful pictures, interesting facts, and a well-written report ... It loads quickly and easily, is well organized, and is up-to-date. I found tons of good information to use ..."
Student, Madison Metropolitan School District, USA
"Your website provides useful educational information for learners" - Secretary of State for Education and Skills, UK.
"The site looks excellent, and the information on Ghana will be particularly useful for ourselves and the UK schools linked with Ghanaian schools" - Link Africa
"What a fantastic piece! This is probably the most accurate depiction of St. Lucia I have ever come across. You have managed in one very superb piece to tell the truth about St. Lucia." - SLTB (St Lucia Tourist Board)
"excellent news portal" - National Grid for Learning, UK
"the content of your site is vast" ... "impressed with the level of interactivity" - BECTA (British Educational Communications and Technology Agency)
"I really appreciate your efforts to educate the world objectively and comprehensively about China, a country with over 5000 years history" - Embassy of the People's Republic Of China
"World InfoZone provides background information on many areas of the world. Good information giving plenty of facts about countries of the world" - Times Education Supplement website.
"The pictures look great, Teresa, and so does the site overall. Congratulations on all of your good work!" - Professor of History [Vietnam], Delaware, USA.
"A huge almanac of information about all the nations of the world" - Oregon Museum of Science and Industry.
"I will recommend your wonderful site to anyone interested in learning about the different cultures, countries and people of the world." - Armenian Highland Chronicle.
"... the work is beautiful" - Education Director, Jerusalem, Palestine.
"Your website is just amazing and really well structured with so much useful information that one would like to go to every page at once because all of them are so interesting" - Atrof-Muhit Environment Programme of the Government of Uzbekistan supported by UNDP.
"a well-organised portal, rich in interesting information and images" - Tourist Office Norway
"wonderfully informative site" - Galapagos Conservation Trust
"I was so impressed by the abundant and detailed information on the world provided by World InfoZone" - Seoul Metropolitan Government
"most impressed with your website and the information on Iceland" - Icelandic Ministry of Fisheries
"wonderful site" - Regional Economic Development Agency Bulgaria
"your whole site is very impressive" - Swansea Local Government, UK
"very impressive" - Visit Canada, Trade
"I had a look at the Croatia resource, very impressed" Croatian Tourist Office, London
"Your work demonstrates the power of the internet to bring a global perspective to teaching and learning throughout the curriculum" - Teacher Training Agency, UK
"Congratulations! Your site is very educational and very comprehensive!" Consulate, Costa Rica
"My fifth grade students are presently creating power point presentations on Latin American countries. When they came to your site they were very excited because of the great information and the pictures." Teacher, USA
"I found a fantastic link ... to 'World InfoZone' and the bit on Kazakhstan, which of course led me onto searching through the whole World InfoZone site and several hours later I realised I needed to go to bed" - Mongol Rally blog
WORLD INFOZONE ACKNOWLEDGEMENTS - EDUCATIONAL, NGO, GOVERNMENT