Baltic Gateway Menu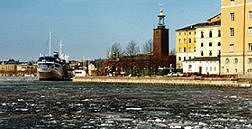 The Baltic Sea is located in Northern Europe. Countries in the Baltic Sea Region are Denmark, Estonia, Finland, Germany, Latvia, Lithuania, Poland, Russia and Sweden.

Norway is a neighbouring country (next to Sweden) and Belarus and Ukraine have historical ties with the Region.
What do you know about Sweden?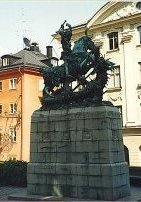 At the end of the fourteenth century Denmark, Norway and Sweden united under the leadership of Queen Margaret of Denmark to form the Kalmar Union.
A famous Swedish artist of the late nineteenth century and early twentieth century was Carl Larsson who often painted his home and family.
Alfred Nobel, the Swedish inventor of dynamite, founded the Nobel Peace Prize.
Tetra Pak, packaging for liquids, was invented in 1944 by Erik Wallenberg and Ruben Rausing and is one of Sweden's success stories. A more recent success is IKEA, the furniture company, which has retail outlets in Europe, North America and Asia.
The Oresund Fixed Link connecting Sweden with Denmark was opened in July 2000. The Link is 15,950 metres - a bridge links up with a 3,510m tunnel on the Danish side.
Find out more about Sweden from the WIZ Linking the World project. News from SWEDEN can be found on World InfoZone's Newslink
We would like to thank Mike Kirton for the photographs
STOCKHOLM CHALLENGE PHOTOGRAPHS 2004, 2006 and 2008