Baltic Gateway Menu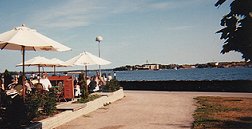 The Baltic Sea is located in Northern Europe. Countries in the Baltic Sea Region are Denmark, Estonia, Finland, Germany, Latvia, Lithuania, Poland, Russia and Sweden.

Norway is a neighbouring country (next to Sweden) and Belarus and Ukraine have historical ties with the Region.
What do you know about Finland?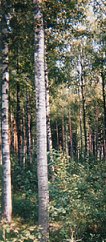 Old Rauma, an original Nordic town with wooden buildings, is one of a number of UNESCO World Heritage sites in Finland.
A university was established in Turku, Finland's oldest city, in 1640.
The Swedes built the island fortress of Suomenlinna at the entrance of Helsinki's harbour.
Finland is especially famous for design. Alvar Aalto, the twentieth century functionalist architect, led the way in design, producing everything from fittings to furniture for his buildings.
The sauna has been used in Finland for over two thousand years.
There are hundreds of thousands of wooden holiday homes near lakes, forests and the sea where many Finns spend their leisure time enjoying outdoor activities.
Find out more about Finland from the WIZ Linking the World project. News from FINLAND can be found on World InfoZone's Newslink
WIZ Features: Helsinki, Terve from Finland