Menu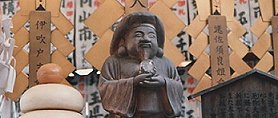 Konnichiwa from JAPAN
New Year emails from Japan
I've been learning the tea ceremony since I was little. During my winter vacation, I had a New Year tea ceremony party - I had a meal and sweets before drinking green tea. The meal and sweets looked beautiful and were delicious! I put on a kimono. It is hard to wear a kimono for a long time.
My winter vacation ended, I go to school now. I enjoyed my winter vacation. I ate Mochi (rice cake), which my grandmother made. Do you know it? It is very white. I can eat it with the sugar, honey, and soy sauce. It is interesting. So it is not only delicious, but it is unique. ... We often send a New Year's greeting card in the New Year, January. Do you send it in the New Year, January?
Hello! How are you doing? Recently, we have many tests. So, I feel little tired. Are there a lot of tests in your school, too? ... In Japan the 12th grade students graduate from school on March 1st. ... By the way what did you do on January 1st? I went to a temple with my grandmother and there we heard priest's speech. It is believed that such an event brings happiness for our New Year!
I'm very sorry I couldn't write back to you soon. It is cold here. ... We have 11 subjects. (Japanese, English, PE, music, Japanese history, Math ... ) My favorite subjects are music and English. It is difficult for me to write and speak English but I love it. ... How was your New Year's Day? I ate sushi, ozoni and so on. Sushi is very good, ... I and my cousin wore a kimono (hurisode). I send you some pictures. I am wearing a pink kimono!
Email about Valentines Day
How are you? It is getting warm here. ... 14th February is Valentines Day. In Japan, ladies give chocolate and some sweet things (cookies, cake etc...) to boys, though I didn't give anything to them. I only gave it my father, but I baked cookies and I ate them with my friends. Many girls hope for presents from boys.
Email at the end of the school year

My students are spending their year end holidays until April 7th. They will remove to the 12th grade after that. It will have been very busy for us until the end of April. ... A lot of cherry blossoms bloom beautifully like pink clouds around my area. I wish I could show them to you. It is getting warmer and warmer here in Japan. ... Please tell your students that my students are really happy to read their messages.
Extracts from students' emails
"There have been so many fights, disputes, wars and terrorism in human history. Can't people live without fighting? What makes people fight against each other? In the beginning of history, people fought against each other for food and for survival. After agriculture began, they battled to extend their territory. The reason for this fighting was greed, but the basic reason was to live. As time passed, however, fights became bigger and more complicated. People began to fight against each other because of differences in things such as religion, thoughts, and race.
"... if the borderlines vanish different countries will become friends. I think they are strongly related to war. The other meaning of borderline is in our minds. For example we should try desegregation. First, we should end racial prejudice. If we end it, we will become more friendly."
"The most important thing is that we always think about the earth and treasure it." ... "But, humans are destroying the natural environment. The sky is polluted from exhaust fumes. And the sea and rivers are polluted from garbage. If these conditions continue for many years, it will become difficult to live on earth. But, because we can survive only on earth we must start a plan of action. For example, we should plant trees and use the least amount of electricity as possible. Then the air has a chance to clear and possibly slow down global warming."
Read emails from Okinawa, Japan
Read the WIZ information on JAPAN
Find out what is happening in the World. Read the latest news in NEWSLINK
Page One