Jersey, the Channel Islands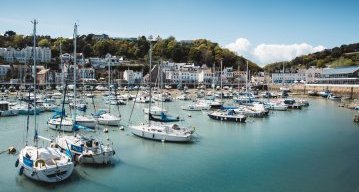 Jersey is the largest of the Channel Islands in the English Channel, fourteen miles from the French coast. Jersey is five miles by nine miles consisting of twelve parishes.
The capital is Saint Helier; other parishes are Grouville, Saint Brelade, Saint Clement, Saint John, Saint Lawrence, Saint Martin, Saint Mary, Saint Ouen, Saint Peter, Saint Saviour and Trinity.
Jersey is a self-governing British Crown Dependency of the United Kingdom; residents of Jersey are British citizens. The population was 173,863 in 2020.
The economy is based on international financial services, agriculture and tourism. Jersey has a very favourable climate and is said to be the sunniest of the Channel Islands.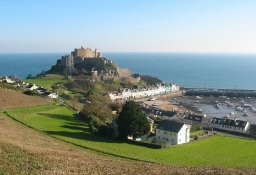 Jersey was occupied by Germany during the Second World War. "Another Motherís Son" starring Jenny Seagrove and Ronan Keating, shown in 2017 at Curzon Cinemas, is a graphic portrayal of life in Jersey under Nazi occupation.
Today, visitors can explore the Jersey War Tunnels as well as other historic sites on the island.
News:
Jersey Evening Post
Thanks to
Visit Jersey
for the photos