Baltic Gateway Menu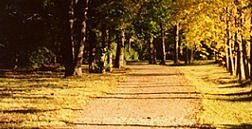 The Baltic Sea is located in Northern Europe. Countries in the Baltic Sea Region are Denmark, Estonia, Finland, Germany, Latvia, Lithuania, Poland, Russia and Sweden.

Norway is a neighbouring country (next to Sweden) and Belarus and Ukraine have historical ties with the Region.
What do you know about Estonia?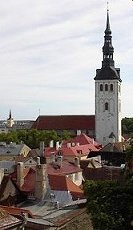 Tallinn's medieval old town is a World Heritage site. The settlement was first documented in 1154 by an Arab geographer, al-Idrisi, but the site was settled centuries before.
Tallinn was an important centre of the mercantile Hanseatic League.
Tallinn is the city of the first Christmas Tree in the world. In 1441 the fraternity of Tallinn's unmarried merchants, called the Blackheads, put up a Christmas Tree in the Town Hall Square. They drank, sang and danced with girls around the decorated spruce. The culmination of the party was the burning of the Christmas Tree.
Estonia has been ruled by both Sweden and Russia.
Estonia became a member of the European Union in 2004.
Find out more about Estonia from the WIZ Linking the World project. News from ESTONIA can be found on World InfoZone's Newslink
We would like to thank
Raul Aron for the nature photo and Aleksei GŁnter of The Baltic Times
for the photo of Tallinn. For the WIZ information about Estonia we acknowledge, with thanks, the assistance of
Andre Help of the Estonian Institute