Baltic Gateway Menu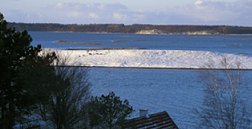 The Baltic Sea is located in Northern Europe. Countries in the Baltic Sea Region are Denmark, Estonia, Finland, Germany, Latvia, Lithuania, Poland, Russia and Sweden.

Norway is a neighbouring country (next to Sweden) and Belarus and Ukraine have historical ties with the Region.
What do you know about Denmark?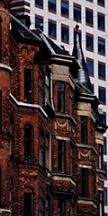 Tollund Man, the body of a prehistoric man found in the Tollund peat bog, can be seen in the museum at Silkeborg.
The Danish monarchy has existed for over a thousand years.
In 1380 the kingdom was enlarged when the King of Denmark gained the Norwegian crown (which also included Iceland).
Greenland, an island in northern North America, was a Danish colony for over two centuries. Home rule was granted in 1979 and in 2008 there was a vote for greater independence.
The Faroes, eighteen islands in the Atlantic, are self-governing but also form part of the Kingdom of Denmark.
The Bering Sea and the Bering Straits are named after the Danish explorer, Vitus Bering.
Niels Bohr, the Danish physicist, was one of the founders of modern nuclear physics.
The Sydney Opera House (Australia) was designed by the Danish architect Jorn Utzon.
Find out more about Denmark from the WIZ Linking the World project. News from DENMARK can be found on World InfoZone's Newslink
We would like to thank the Danish Tourist Board for the photographs