WIZ Around the World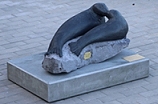 WIZ: a schools' rough guide to the world - MJO Merlin John Online (Editor of The TES (Times Educational Supplement) ... "with its international perspective for education, WIZ is an invaluable, interactive resource for schools and colleges." World InfoZone (wiz) has been acknowledged by many international juries. Reviews and Comments
WIZ has benefited from contributions from government departments and various
organizations
around the world.

Linking The World: UK Facts looks at the UK's links with the world, for example, Brunei, Cameroon, China, Greenland, Guyana, Iceland, Kenya, Lesotho, Myanmar, PNG, Suriname. Find your country's links with other parts of the world in the WIZ country studies.
On 15 July 2016 Gorham's Cave Complex, in the UK's Overseas Territory of Gibraltar, became the UK's thirtieth World Heritage site. Gorham's Cave is the last known site of Neanderthal occupation. A viewing platform was opened at the end of 2017.
Twickenham Alive Film Festival Do you have a community film? Enter the Twickenham Alive Film Festival. International short films welcome. Categories include "Where I Live". Please send your entries now.




NEW from World InfoZone: Eating The WIZ Way
- It's Easy, It's Economical and It Works

Eating the WIZ Way was written following a change in diet embarked upon in June last year. Finding that my lazy eating habits had finally caught up with me I decided it was time to do something about it.

As the author of one of the very first world encyclopedias on the internet - WorldInfoZone.com (WIZ) - I had a good start as I had researched food for every country. Eating the WIZ Way includes a country A to Z - an interesting sample from around ten percent of the countries.

Catching up on some of the latest healthy eating reports, together with World InfoZone, Eating the WIZ Way is a combination of my research and a synopsis of my new diet.

Eating the WIZ Way goes back to pre convenience food using an international perspective. Every food/ingredient in the book has been researched for health giving properties; salt and sugar are not added.

Many young people's experience of eating today is of mass produced food - some of it "contents unknown".

Eating the WIZ Way is a colourful and graphical book. Recipes are not only easy to prepare but economical, and every ingredient has a part to play.

I must admit that I have been very strict with what I eat and drink but I have been rewarded with a significant and easy loss of weight - initially an unintended side effect.

A number of health problems today are a result of obesity and perhaps we should think more about the reliance on food that is mass produced rather than preparing it ourselves.

A Review from Food Correspondent Alison Jee in the Twickenham Tribune

Anyone who knows our esteemed editor will have noticed that we've been seeing a lot less of her recently! That's because she embarked on a change of diet last summer for health reasons. And, because she is the sort of person who writes encyclopaedia on the web, as one does (!) at WorldInfoZone.com she was already in a great place to research the best way to adapt her eating habits. Having already studied food for every country, she produced an eating plan, and together with the publisher has produced a nifty little book as the result of her personal experience. Eating the WIZ Way is easy to follow, with economical recipes and expounds the mantra that fats, salt and sugar and processed foods can be substituted with wholesome ingredients, herbs and spices to provide an easy, tasty and healthy eating plan. The recipes are simple to follow, illustrated in colour and tend to use everyday ingredients that are readily available here in Twickers. And judging by the results obtained by the author, it certainly works.


WORLD INFOZONE - WIZ AROUND THE WORLD - A WORLD HISTORY

World InfoZone was one of the earliest and largest websites in the UK, and, in fact, the world; in many countries websites were very few and far between. Students who initially participated in the project took part in one of the first school internet partnerships. The project was actively involved with the Global Junior Challenge in Rome and the Stockholm Challenge. Contact has been made with organisations in every country of the world and numerous islands.

World InfoZone was an Education Finalist in the Global Junior Challenge (Rome) in 2002, 2004 and 2009 and in the Stockholm Challenge in 2004, 2006 (also Culture), 2008 and 2010. At the end of 2016 World InfoZone founded a local newspaper with Twickenham Alive. In 2017 we were invited by Fondazione Mondo Digitale to exhibit the Twickenham Tribune in Rome.